$date_and_audience_info = get_field( "date_and_audience_info" );?>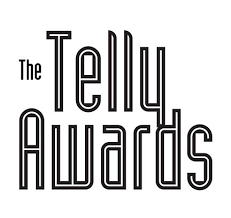 (Potomac, MD) The Telly Awards has named The Fitter and Faster Swim Tour's 'Swim Like a Champion' video series as a Silver Winner in the 35th Annual Telly Awards. With nearly 12,000 entries from all 50 states and numerous countries, this is truly an honor.  The Silver Telly is the highest honor given in the Telly Awards.
Founded in 1979, the Telly Awards is the premier award honoring outstanding local, regional, and cable TV commercials and programs, as well as the finest video and film productions, and web commercials, videos and films. The Telly Awards annually showcases the best work of the most respected advertising agencies, production companies, television stations, cable operators, and corporate video departments in the world.
A prestigious judging panel of more than 500 accomplished industry professionals, each a past winner of a Silver Telly and a member of The Silver Telly Council, judged the competition, upholding the historical standard of excellence that Telly represents.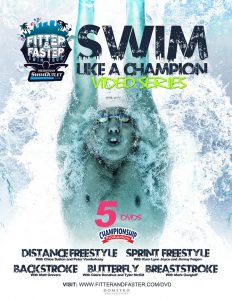 The 'Swim Like a Champion' video series was produced by Championship Productions and the Fitter and Faster Swim Tour.  Executive Producer of the five video series is Fitter and Faster Swim Tour's founder, David Arluck. BUY BOX SET
"This video series was a long time coming.  I had known since about five years before we began production that the Fitter and Faster Swim Tour needed to create a video," said Arluck. "The time was right and I knew in Championship Productions, that I had selected a team who would carry out my vision and enable the athletes featured in the video to teach and communicate their message better than any other swimming video ever made."
The five-video series features eight of the most accomplished swimmers in the world.  The athletes demonstrate and describe what they are thinking about and why they do what they do during starts; turns; fast swimming; finishes; and a progression of all important drills that enable athletes to swim more efficiently and faster.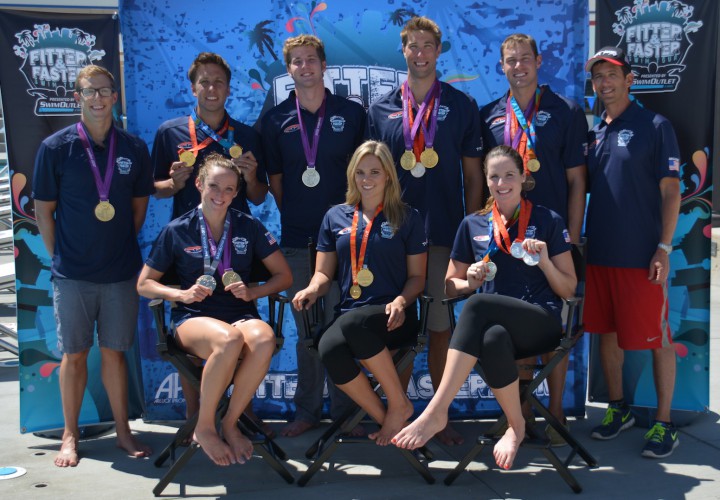 Trip Hedrick, Championship Productions' Swimming Education Director, said: "This award is a greatreinforcement to the amazing athletes, the video production and editing team, and the incredible vision of Swim Like a Champion's Executive Producer David Arluck."
The athletes on the videos are three-time Olympian Kara Lynn Joyce; Olympic Silver Medalist Jimmy Feigen; 2008 and 2012 Olympian and three-time USA Swimming National Champion Chloe Sutton; two-time Olympic Gold Medalist Peter Vanderkaay; six-time Olympic Medalist Matt Grevers; two-time Olympic Gold Medalist Mark Gangloff; Olympic Gold Medalist Claire Donahue; and 2012 Olympian and two-time NCAA Champion Tyler McGill.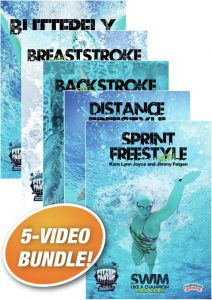 Dustin McDonough, Video Production Manager at Championship Productions said: "These awards are a tremendous honor for the team here at Championship Productions and for everyone involved with the Fitter and Faster Swim Tour. I am very proud of the work our creative team has accomplished with this great project."
Other Telly Silver Winners in the Sports category, include ABC Sports, ESPN International, Fox Sports and the Chicago Bulls basketball team.
About Fitter and Faster Swim Tour
The Fitter & Faster Swim Tour Presented by SwimOutlet.com ("FFT") was founded in 2009 by David Arluck.  FFT is the only turn-key elite level swim clinic operation in the United States.  FFT enables teams and communities to host a professionally managed swim clinic featuring many of the best swimmers in the world.  Our mission is to teach and inspire swimmers of all ages and skill levels through clinics, camps, DVDs, and more.

DVDs: www.fitterandfaster.com/dvd
Clinics: www.fitterandfaster.com
About Championship Productions
This is Ames, Iowa based, Championship Productions' second Telly Silver Award in the company's 38-year history.  The company has also won seven bronze awards throughout the company's prestigious history.  Championship Productions was founded in 1976 by two-time NCAA Championship and Hall of Fame Track and Cross Country Coach Bill Bergan, is the world leader in sports coaching instruction and athlete education.
Websites:  
www.ChampionshipProductions.com
www.BasketballCoach.com