$date_and_audience_info = get_field( "date_and_audience_info" );?>
Olympic Gold Medalist Brings Commitment to Continued Growth of the World's Premier Swim Camp Company
Fitter and Faster Swim Camps welcomes Olympic gold medalist Tyler Clary as Sales and Marketing Director. Clary joins the world's largest and most impactful swim camp company as a full-time employee after working as an elite clinician for the company since 2015. Clary will be responsible for developing curriculum, advertising camps to local swim communities, and cultivating relationships with coaches, team board members, facilities and other officials to ensure the Fitter and Faster is meeting the higher learning programming needs of swim teams across North America while increasing participation.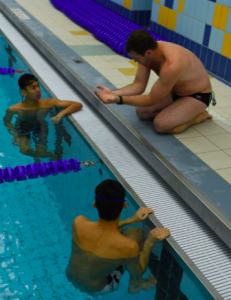 Clary joins Fitter and Faster with nearly two years of experience as a Business Development Executive for Chip Ganassi Racing Teams, where he marketed and sold sponsorship for the American auto racing organization.
 "As a clinician with Fitter and Faster, it has been wonderful to be on the flip-side now that my professional swimming career is over," Clary says. "It's rewarding to give young, aspiring athletes access to information they may not get otherwise, and it's my goal to give them that information sooner than I got it. I'm excited to be a part of something so innovative and watch the  institution grow; I'm equally excited to see where I can help take it."                                                                                      
During his time at Fitter and Faster, Clary has made quite an impact on the company's valued "inquisitive swimmers and coaches." Accruing rave reviews from participants across the country, Clary has elevated the swim clinics' level of instruction and comprehensibility. A recent review reads:
 "As a corporate sales executive, I was amazed at how well Tyler communicated to the students. Tyler was applying advanced methods of framing, reinforcement, and themes in his discussions which resonated well with the children."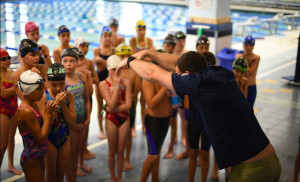 Securing a gold medal in the 200-meter backstroke at his 2012 Olympic debut, Clary has had a decorated swimming career of his own, tallying sixteen medals from major international competitions before his retirement in 2016.
 Clary joins Fitter and Faster as it has enjoyed significant growth over the past two years. Founder David Arluck said:
"As the company grows, so does our responsibility to the grassroots of swimming. Our job is to provide curriculums that exceed the needs of the highest and lowest level competitors… and to ensure accessibility to every competitive swimmer in the United States. The addition of Tyler to our team strengthens our ability to deliver the best results for the swimmers, coaches, families and teams who count on us." 
Over the past two years, under the leadership of Founder Arluck, Vice President Chloe Sutton and Director of Camps Brett Hawke, Fitter and Faster has tripled the number of camps produced annually to more than 1,200 sessions across 47 states plus the Bahamas and Canada. Fitter and Faster is on track to continue its growth in 2020 and beyond. The addition of Clary will allow the company to provide even more high quality sessions of swim camps to even more swimmers in the years to come.