$date_and_audience_info = get_field( "date_and_audience_info" );?>
Recorded: Monday March 30, 2020 @ 11am EST
Suggested Audience: Swimmers of all ages
Two-time Olympian Chloe Sutton will be hosting a "Mindset Monday" LIVE broadcast every week to discuss a different topic on the psychological component to training, racing, and recovery.
This week, 2016 Olympian Kat Simonovic discussed her goal setting strategies to map out progress throughout a swimmer's season and career. With swimmers right now not able to train, it is still so important to find ways to improve every day to continue to strive for achieving goals. Learn her strategies of setting large and small goals to stay focused and engaged all season long!
 Below is the goal setting chart featured in today's presentation.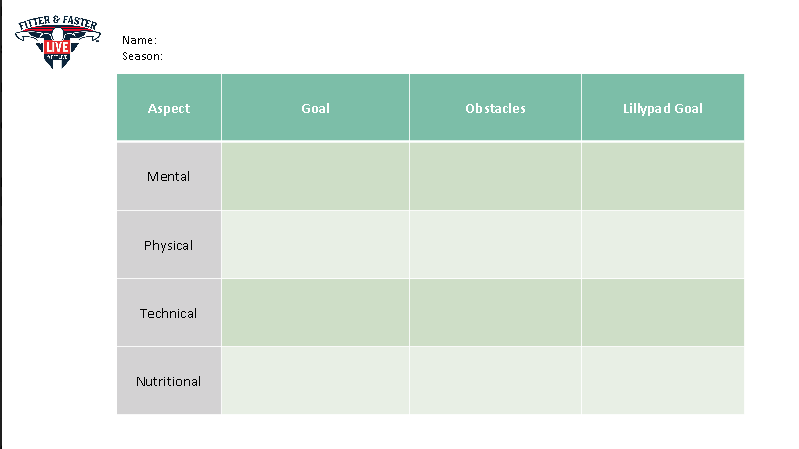 Visit fiterandfaster.com/live to register for all of our upcoming webinars! 
Be sure to follow us on social media to stay up to date on all future #FFTLive
Instagram: @fitterandfasterswimtour
Twitter: @fitterandfaster
Facebook: https://www.facebook.com/fitterandfastertour/