What do you do when your pool is closed? This was a question that so many swimmers faced over that last year as the pandemic closed down so any facilities and teams across the USA. For one swimmer, the answer was to hop in the car and drive to every Fitter and Faster swim camp within 5 hours.
12 year old Nikko Tjahaya attended 10 swim camps from July to early September. Her family drove from Brooklyn, NY to New Jersey, Virginia, Maryland, and Connecticut to attend swim camps so that Nikko could continue to swim while NY pools were closed.
The quest to simply swim yielded even better results than expected! Nikko was recently featured as one of SwimSwam's Weekly Wonders of Age Group Swimming for her massive time drops! In a letter to Fitter and Faster, Nikko said: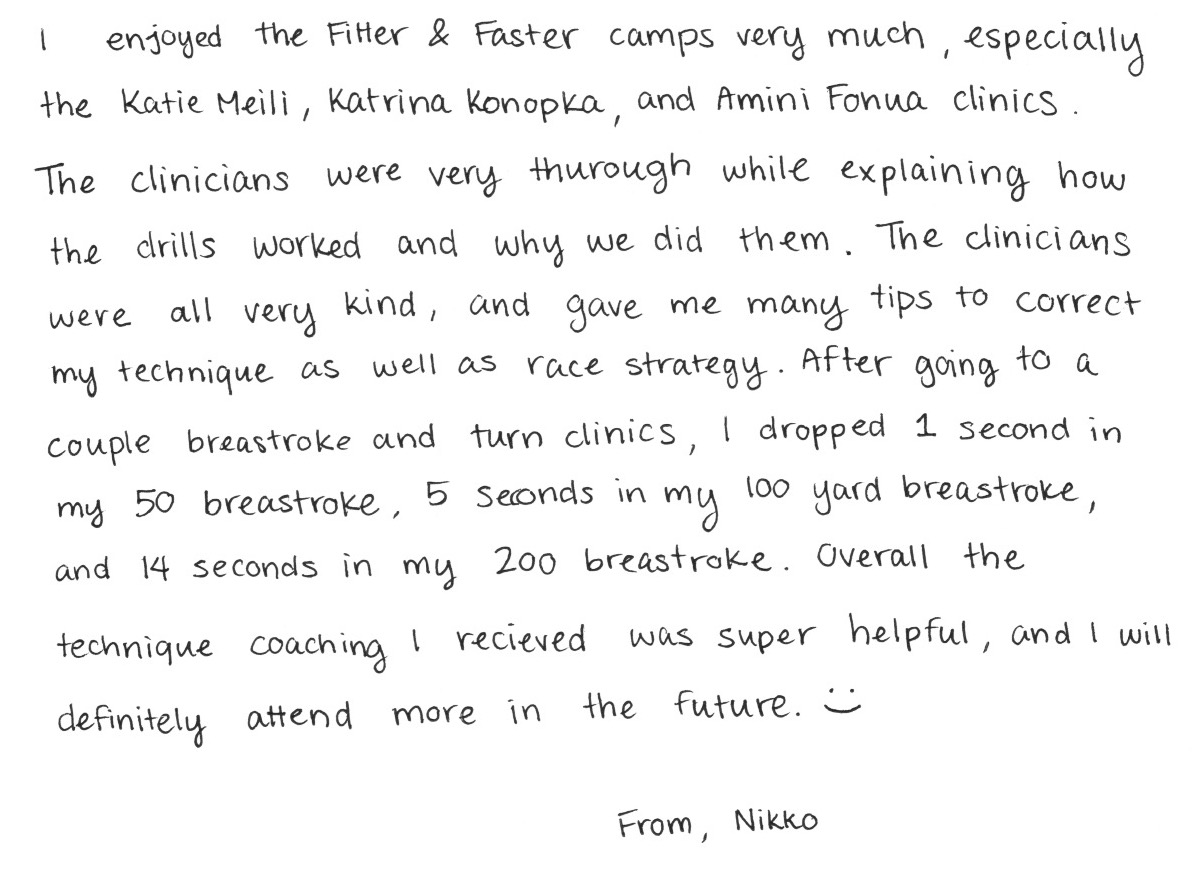 So what do you do when pools are closed? What do you do when you want to swim faster? What do you do when you know you could improve your technique?
You visit the "Find a Swim Camp" page, type in your zip code, and you sign up to learn from Fitter and Faster's Elite Clinicians the techniques to race faster and more efficiently… even during a global pandemic!
Don't see camps close enough to you? We'll come to you! Request a Camp HERE!