LEARN FROM SOME OF THE BEST SWIMMERS IN US HISTORY ABOUT ONE OF THE GREATEST RACES IN SWIMMING HISTORY
In this #FFTLive broadcast, we caught up with four legendary Olympians (Jeff Rouse, Jeremy Linn, Mark Henderson and Gary Hall, Jr.) who overcame all odds to become Olympic Champions while being the reported underdogs and setting a new World Record! We also be listened to each of their individual stories and lessons learned from years at the top of the sport.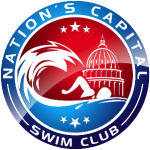 Visit fitterandfaster.com/live to register for all of our upcoming webinars! 
Be sure to follow us on social media to stay up to date on all future #FFTLive
Instagram: @fitterandfasterswimtour
Twitter: @fitterandfaster
Facebook: https://www.facebook.com/fitterandfastertour/