$date_and_audience_info = get_field( "date_and_audience_info" );?>
Earlier this month, Clark Smith reported for duty in the United States Marines Officer Candidate School. I wanted to take this opportunity to honor Clark for what he has meant to me; Fitter & Faster; everyone who has attended his camps; the University of Texas swim team; and many others. 
After years of hearing about Clark's work ethic and expertise from afar, when I moved to Texas it was my privilege to train and work alongside him. Now, it is a joy to say that he has gone from being my role model, the premier example of hard work and dedication, to my friend.
Clark has had a large impact not only on my swimming development but on my heart. I am grateful for Clark's place in my life and in my swimming journey. He has always encouraged me to grow in the present moment and to avoid stressing about the future.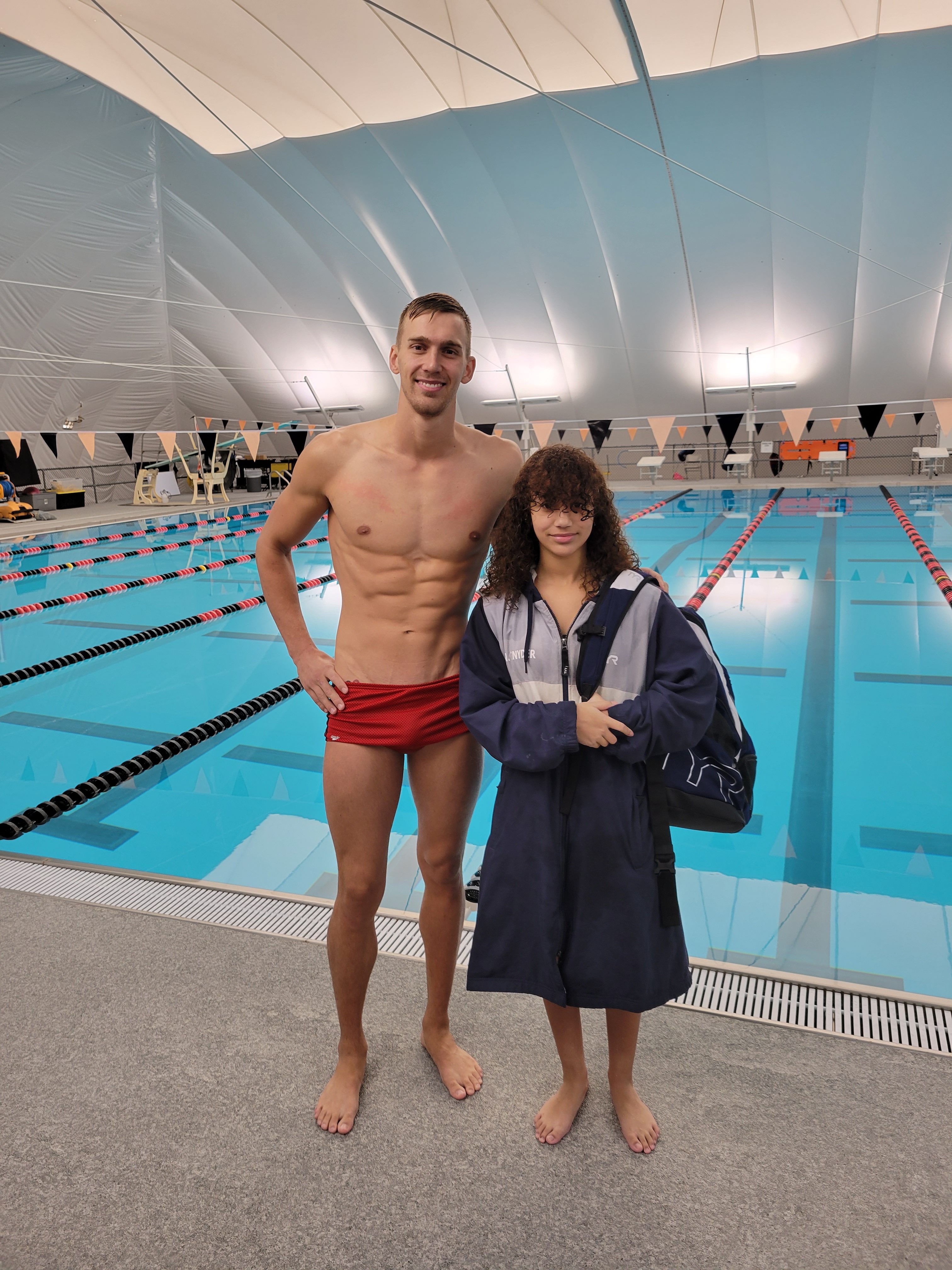 Clark has accomplished many great feats in swimming, breaking American records and winning medals at the Olympics and World Championships. While these accolades were impressive, his contributions to this sport, building the next generation of athletes as an Elite Clinician with Fitter & Faster, are equally meaningful to the broader swimming community.
Beyond the expert technical advice that Clark delivers at his clinics, I believe participants also learn kindness, humility, and how to serve.
KINDNESS goes a long way in the world… and Clark is kind. When he coaches and leads swim camps, he meets the participants "where they are" regardless of their age or skill level. He creates the optimal learning environment by connecting with his participants and making them feel secure. He does so through kind and encouraging communication that draws out their best efforts to improve.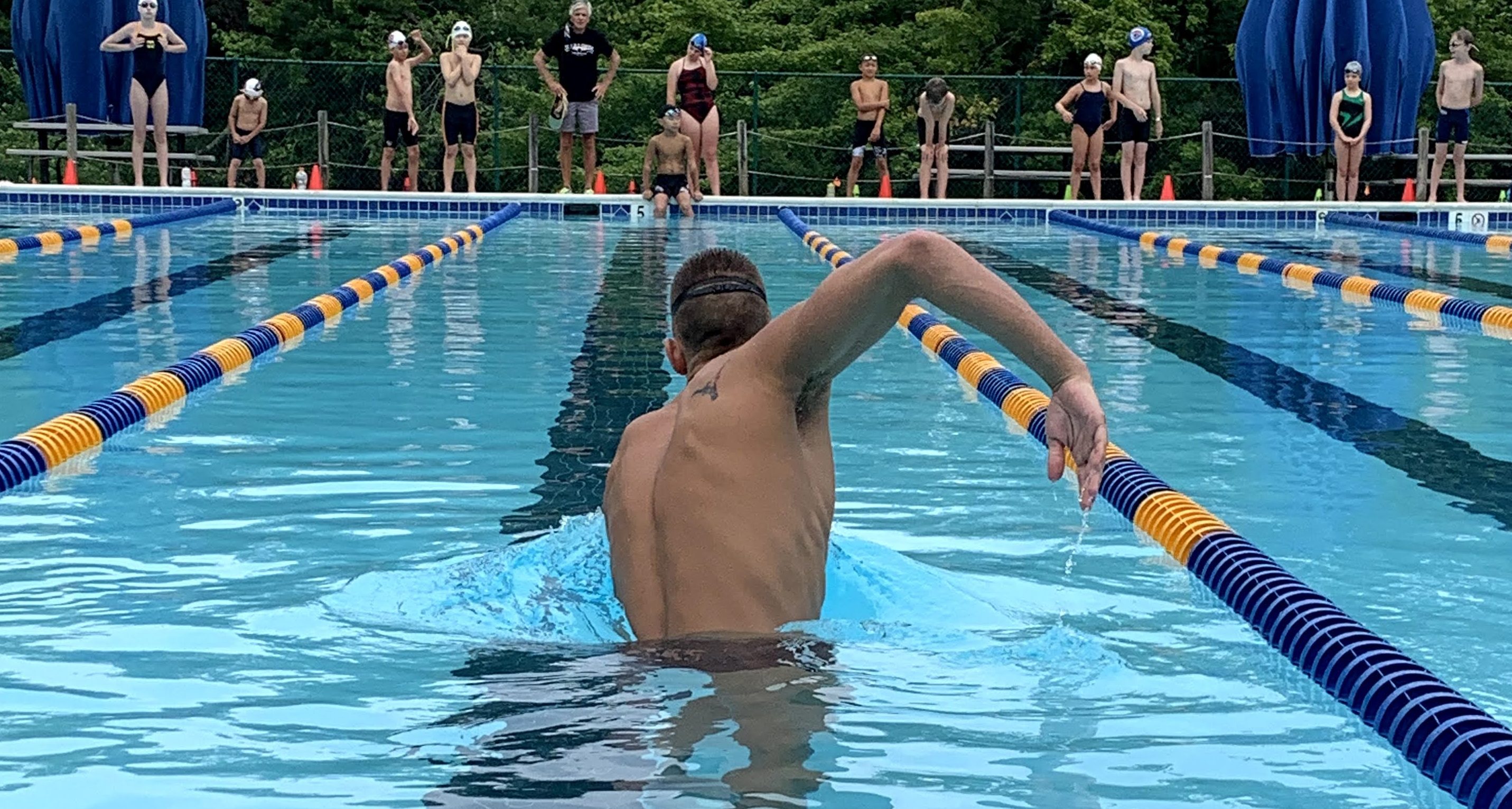 Clark always holds a posture of HUMILITY that enables him to meet everyone he encounters on an equal playing field. Even though he has accomplished exceptional feats in swimming, he doesn't see himself any greater than any of the athletes he works with. In fact, at clinics, he has often said something like, "I remember participating in these clinics when I was younger and sitting right where you are." Clark wants to help these swimmers reach their swimming dreams.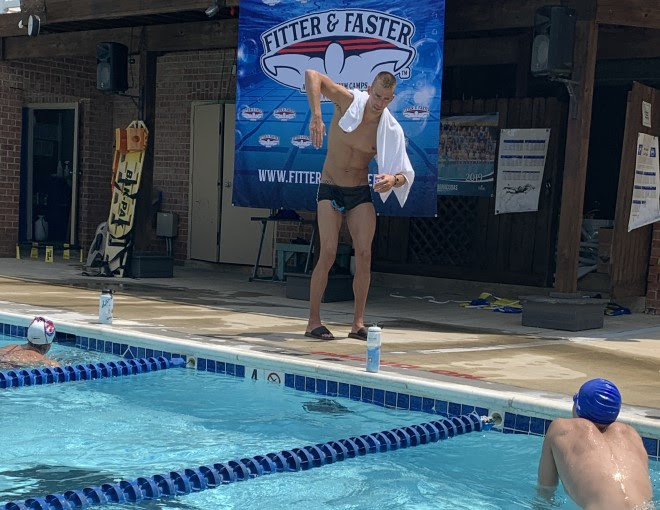 When Clark shows up for a swim camp, the day is all about them… and their improvement. He is there to SERVE them. He looks closely at what each participant is doing, offers constructive feedback and words of encouragement. He gives his efforts to each individual at his clinics so they could reach their capacity for excellence and push it to reach their goals.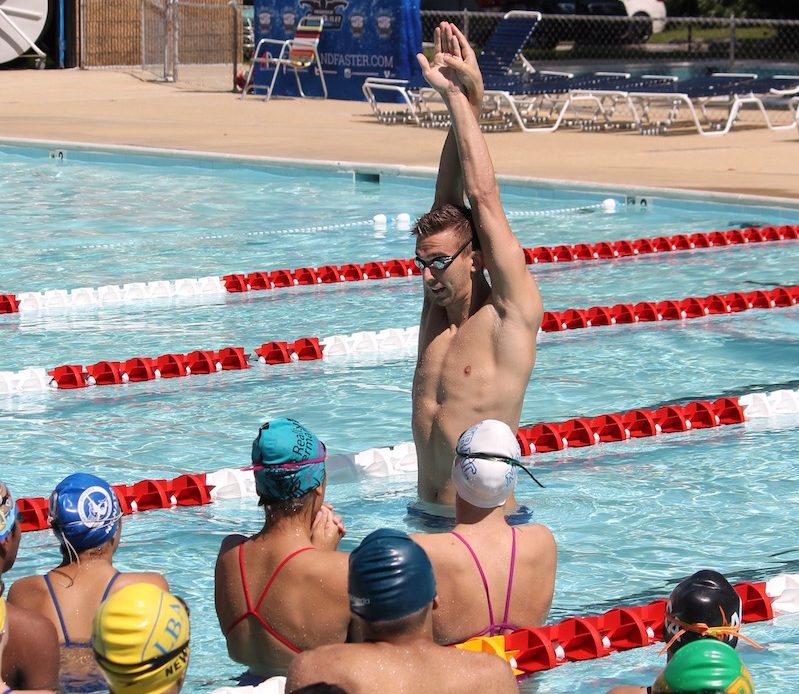 Please join me in appreciating Clark for all that he has done to flourish the sport of swimming and in thanking him for his future service. I know that with his work ethic and his desire for team success, he will be an exceptional representative and defender of the United States of America.