$date_and_audience_info = get_field( "date_and_audience_info" );?>
A Letter From our Founder
---
Written By: David Arluck
April 2014
Welcome to the Fitter and Faster Swim Tour Presented by SwimOutlet.com.  The 2014-2015 season marks our fifth year producing swim clinics.  What a fantastic ride it has been so far!
We started the tour with the goal of producing swim clinics led by many of the best swimmers in the world.  It had to be affordable, and we wanted to squash the notion that swimming with an Olympic swimmer was either impossible or a "once in a lifetime experience".
Five years later, more than 95% of Fitter and Faster clinics are open to the public. Anyone can attend. Over twenty-five thousand swimmers from forty-four states have participated.
Many participants have been to multiple clinics, some, such as Aimee Lala's family from Media, PA have been to as many as five different Fitter and Faster clinics.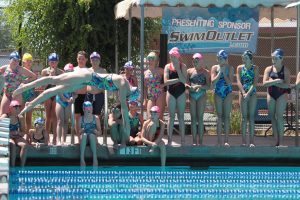 Fitter and Faster has had swimmers of all ages and ability levels participate, including National Age Group Record holders, and Olympic Trials Qualifiers.  Picking the brains of our elite clinicians gives our attendees the edge they crave! We even helped to produce a clinic for an LSC, in the Mid West, specifically and exclusively for their qualifiers for the United State's Olympic Trials in 2012.
Great technique, practice and racing hard are obvious key components to being a good swimmer. Attributes that separate the best athletes in the world from the rest are (1) inquisitiveness – they are always studying other swimmers, watching videos, and asking questions of coaches; and (2) they keep the sport fun and interesting.
We feel a deep sense of responsibility to help quench the thirst for information and fun in the sport of swimming. Fitter and Faster invests back in the sport by partnering with organizations such as the American Swimming Coaches Association, various USA Swimming "Local Swimming Committees", Age Group Championship meets around the country, and those who even create movies and web sites about the sport such as "Touch The Wall" and SwimSwam.com.
My parents were both teachers with more than sixty years in the classroom.  My father was also an All American Swimmer in college during the 1960s.  I feel a personal responsibility to make sure that our clinics will always be leading the way in teaching swimmers the necessities to becoming faster, smarter, and more efficient.  Accordingly, we invest significantly in our own business to provide better clinic experiences for our clients.  At least one Fitter and Faster employee attends every Fitter and Faster clinic in order to ensure the quality of each clinic and to bring back information that will enable us to learn from the event. Each subsequent clinic is a beneficiary of all the previous clinics.  The clinicians, who work with us, can count on valuable feedback that makes them better teachers.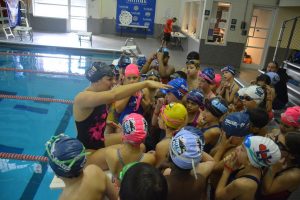 We have hired and trained additional staff with strong swimming backgrounds to ensure our curricula are always fresh and informative. We even reward a free half-hour private clinic for one participant and up to two friends at most Fitter and Faster clinics. We also often send additional clinicians, at our own expense, to many clinics around the country to guarantee a great experience for attendees. We want participants to have a good reason to come back!
One of the largest investments we have made over the past year was the DVD series "Swim Like a Champion". We noticed that while many of the swimmers who attended our clinics swam fairly well, we knew that just about everyone could swim a lot better.  So, we created a DVD series with eight of the Tour's most experienced clinicians. The series demonstrates and describes their thoughts and actions as they swim.  We have over five and a half hours of beautiful footage of their starts, turns, and finishes; we see them race and demonstrate a progression of many the important drills for each stroke.  The insight and voice over that our NCAA, World and Olympic Champions provide is invaluable.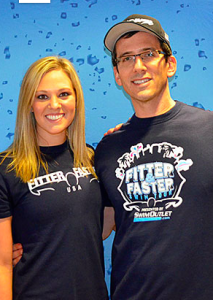 We hope that you find this blog to be an informative resource for your swim family as well. Some of the best minds in the sport share their insight on nutrition, technique, preparation and more.
We all love what we do at the Fitter and Faster Swim Tour Presented by SwimOutlet.com.  We are committed to providing new and useful tools and information. If you have any suggestions for the tour, for any of our athletes, for me or even the sport in general, please drop a note to david_arluck@arluck.com.  I look forward to your input.
Regards,
David Arluck
Founder, CEO
Fitter and Faster Swim Tour, Inc.