$date_and_audience_info = get_field( "date_and_audience_info" );?>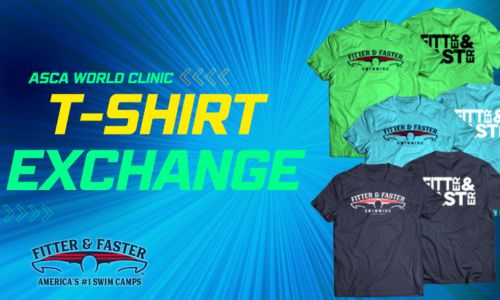 Fitter & Faster is excited to return for the 2023 ASCA World Clinic on September 6 – 9 in Dallas, TX!
COACHES We want to swap t-shirts with you! Bring your team's t-shirt to the ASCA World Clinic and exchange it for a Fitter & Faster T-shirt! You can exchange up to two t-shirts in any size!
To be guaranteed a shirt please complete this brief form by August 16th! Then, find the Fitter & Faster booth at the ASCA World Clinic to make the trade!
We look forward to seeing you there!
Note: We will have extra t-shirts to exchange if you miss our deadline but we cannot guarantee that we will have the size that you want!