Partnering with Multiple Sclerosis
Swim for MS is the national fundraiser for the Multiple Sclerosis Association of America (MSAA), providing a fun and easy way for swimmers of all ages and skill levels to get into the pool in support of a great cause.
The Nitty-Gritty
Most individuals who develop MS are diagnosed as young adults in the prime of their life, often in one's 20's or 30's. MS occurs when myelin (the protective covering to the nerves of the brain and spinal cord) along with the nerves themselves, become damaged. This damage interrupts the nerve impulses, or "messages," between the brain, spinal cord, and other parts of the body.
The symptoms of MS vary greatly and often include physical, mental, and emotional problems. The Fitter and Faster Swim Tour has partnered with Swim For MS to continue raising awareness about this disease that affects many people we care about.
What Makes us Different
What sets Swim for MS apart from other fundraisers is that you control when, where, and how you want to participate. Whether you choose to swim laps as an individual or part of a team, jump cannonballs, or host a pool party for all your friends – MSAA will provide you with all the resources you need to get started including a personal fundraising website and fun Swim for MS swag to show off your efforts. Swim for MS events are making waves and increasing awareness about multiple sclerosis all across the country!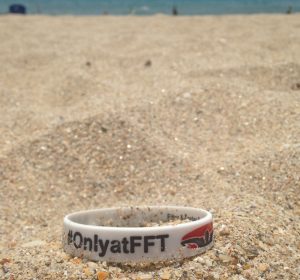 The Fitter and Faster Tour is proud to continue our partnership with Swim for MS and help raise awareness for MSAA at over 100 FFT events over the next year, reaching over 20,000 participants.  Each participant receives a "Swim For MS / FFT" co-branded bracelet and 2014-2015 FFT Yearbook, which includes valuable and important information about MSAA and Swim For MS.
Past Success
In September of 2013, the Fitter and Faster Swim Tour helped to connect Swim for MS with Auburn University Swimming, for one of their most successful fundraisers to date.  The wife of head coach Brett Hawke, had been diagnosed with MS four years earlier.  The Auburn University Swimming Team held a Swim for MS fundraiser and dual meet, in support of the Hawke family and of the MSAA.  The goal was to raise $10,000 over the course of one month.  The teams raised that amount in just four days.  By the end of the month, they had raised over $25,000 and donated the funds to Swim for MS.
In honor of the effort and support of the entire Auburn community, the "blue team" and "orange team" squared off in a dual meet.  The effect was overwhelmingly positive, "It really meant a lot to my wife, to be a part of this event and help to raise awareness for MS.  It definitely lifted her spirits and is something that we are all very proud of here at Auburn," said Hawke.  Auburn University Swimming looks to continue to participate with Swim for MS and help to raise the awareness about MS within the community.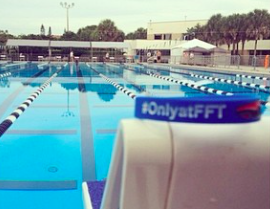 The funds raised through Swim for MS are used to improve the lives of individuals affected by MS – including people with MS, family members, and care partners. Since the program began in 2008, more than $320,000 has been raised to support MSAA's free programs and services that directly benefit the MS community. To read more how you can support Swim for MS, please visit us here.
Participation in Swim for MS helps to spread awareness about multiple sclerosis, a life-long challenging disease, which has no cure.  To register, please visit SwimForMS.org or call (800) 532-7667 ext. 157.