$date_and_audience_info = get_field( "date_and_audience_info" );?>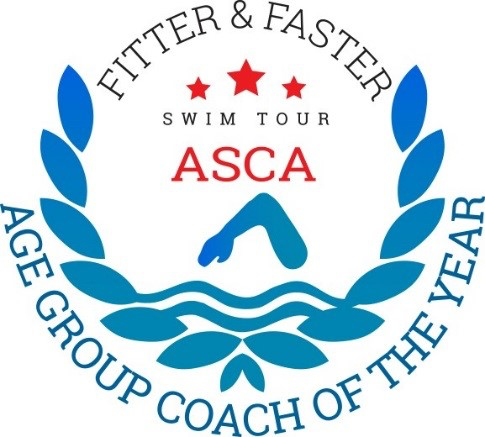 Thank You For Your Votes!
Fitter and Faster and the American Swimming Coaches Association are delighted to announce this year's Age Group Coach of the Year Top 10 Finalists. What a group of excellent age group coaches! These ten professionals have placed 49 young athletes on the USA Swimming's National Age Group Top 20 Rankings including 14 number 1 rankings. Each will be presented with a beautiful glass award at the ASCA World Clinic in Anaheim in September. At that time the individual Age Group Coach of the Year will be named.
Our ten finalists (in alphabetical order) are: 
Kyle Bubolz , Chicago Wolfpack Aquatic Club
Tommy Cunningham, Seattle Metropolitan Aquatic Club
Rod Hansen, Irvine Novaquatics
Tom Himes, North Baltimore Aquatic Club
Andi Kawamoto-Klatt, Irvine Novaquatics
Daniel McCord, Nitro Swimming
Robert Norman, TAC Titans
Ginny Nussbaum, Long Island Aquatic Club
Megan Oesting, Eastern Iowa Swim Federation
Liv Weaver, Quicksilver Swimming
Congratulation to all our top age-group coaches!