$date_and_audience_info = get_field( "date_and_audience_info" );?>
Love is in the air!… and so is plenty of chlorine! For this Valentine's Day, we wanted to ask some of our clinicians about their love of swimming. Each of our clinicians has spent their lives training and pursuing the goal of racing at an elite level. This kind of dedication requires a true love of the sport. In order to be able to get through the hard days, athletes must have passion for the sport and for pursuing their goals.
What do you love about swimming?
From a young age many of us discovered our favorite parts of swimming. Here's what a few of our clinicians had to say about their favorite parts of the sport.
Austin Surhoff: What I love most about swimming is the friendships I have found in the sport. All of my best friends are swimmers. I'm getting married this year, and 7 of my 8 groomsmen are friends I met through swimming. The other is my brother….and he's a swimmer too!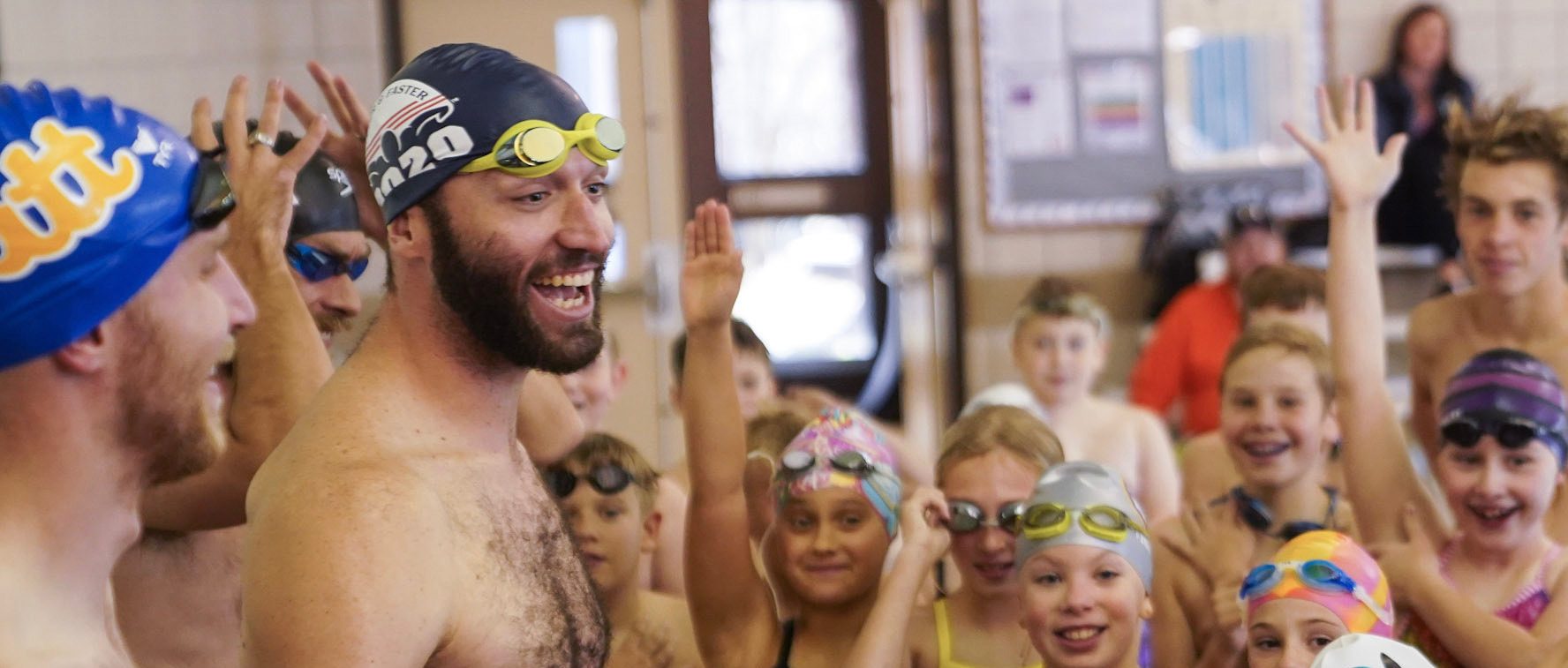 Kim Vandenberg: What I love most about swimming is all the inspirational people I have been able to connect with and become friends with throughout the years.
Tyler Messerschmidt: I love swimming because it truly gives a person the ability to maximize themselves both physically and mentally.
How do you maintain a love of swimming through hard training?
It may be easy for us to love swimming on the easy days or our best days. However, many of us still have to find a way to love swimming on the days when it's hard. It's important to have a very broad focus and to not get to caught up in the day to day grind. It's all about the process.
Michael Duderstadt: To me, maintaining a love for swimming has always been about falling in love with the process. Setting short and long term goals and having the opportunity to work towards these goals each time you jump in the water. Over the years, the goals may change but the enjoyment that comes from challenging yourself and working to achieve these goals remains the same
Gabby DeLoof: Passion is the fuel that drives you to reach your specific goals in swimming. When you reach for that passion, you're able to overcome any obstacle or challenge thrown your way. To be able to have that drive in swimming is so important for you to reach the next level, but you truly have to love it even on the hardest of days.
How important is passion for becoming successful in the sport?
Having love and passion for your sport and your goals not only makes the process much more enjoyable, but also gives you a much better chance for success. Swimmers who enjoy swimming swim faster.
Ali DeLoof: Passion is a strong belief or feeling about something and having passion in a sport is so important for becoming successful because without that drive, you won't be excited or care to show up to practice everyday in order to get better. When you have a passion for something you want to be the best that you can be all the time! You want to prove to yourself that you can get stronger, better, faster and that you can do anything the sport throws at you. With passion for swimming it becomes a part of your identity, competition and the want to strive for greatness.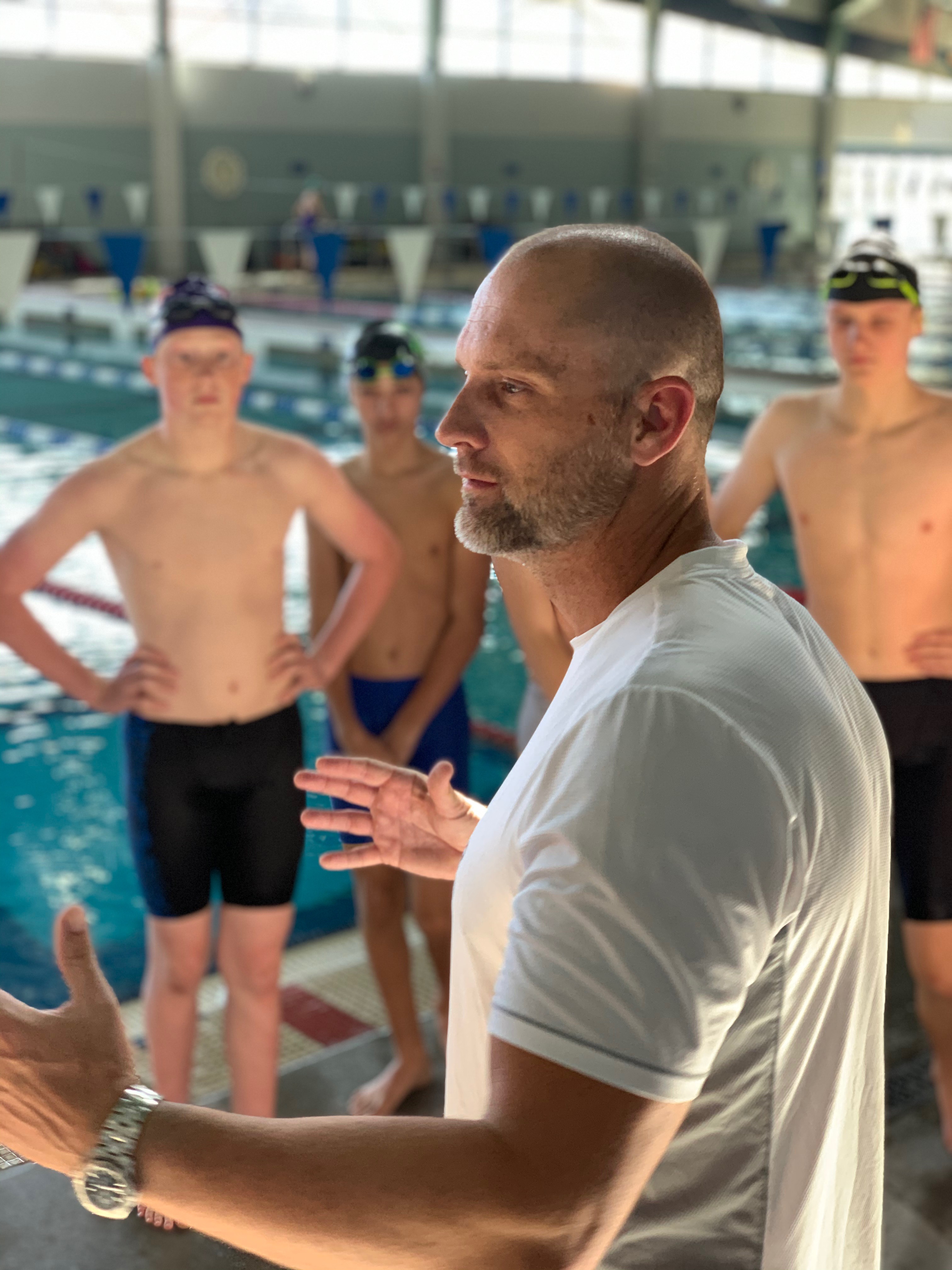 Brett Hawke: Passion is the fuel that inspires and drives swimmers toward specific goals, no matter how unlikely or difficult they might be. It generates the enthusiasm needed to plow through the biggest obstacles and overcome the most difficult challenges. It inspires loyalty, teamwork, hard work, and, eventually, success in swimming.
Tucker Dupree: Swimming changed my life forever. I have been able to wear the TeamUSA uniform for 13 years and loved every lap of it.
Tyler Clary: Love what you do, love your process and success comes secondary.
How has your love of swimming changed over the years?
Your love for the sport may not be the same throughout your career and even beyond. The way you feel about swimming may significantly change over time. Many people have a lot of ups and downs. In the end, those who stick with it are able to develop a deeper relationship with the sport and find more fulfillment in their performances.
Maddy Banic: My love of swimming has not been a smooth road. There was a couple years where it took every ounce of energy I had to get myself to jump in the pool and mentally endure hours of pain. However, after taking some time off from the sport, my love for it has rekindled. Swimming for me is now a way I can grow. I welcome the challenges each practice brings and I've begun to enjoy the journey not just the result. Swimming gives me the opportunity to better myself and those around me every single day and I can truly say I love this sport.
Glenn Snyders: My love of swimming has changed from a career where I was working on being the best and fastest I could be to now giving back to the next generation of swimmers. Sharing my knowledge and experience and just giving back to the sport I love.