Past Clinic: Comprehensive Freestyle & Video Analysis Swim Camp
Boston Sports Institute
900 Worcester St, Wellesley, MA 02482
A description of what was covered at this past clinic is below the upcoming clinics.
Upcoming Swim Clinics and Camps
Within 250 miles of Wellesley, MA.
Past Clinic
Introduction
Fitter & Faster is returning to Wellesley, MA to produce a 2-day Comprehensive Freestyle Camp on August 19 & 20. Then, on the 21st, we will be conducting a Video Filming & Analysis session!
COMPREHENSIVE FREESTYLE RACING CAMP (August 19 & 20)
     -> Friday (DAY 1): High Performance Freestyle Technique
     -> Saturday (DAY 2): Freestyle Racing & Training Skills
Groups for the Comprehensive Freestyle Camp are based on your swimmer's 100-yard freestyle time:
     -> Group A is SOLD OUT: 1:03 and faster (Space is still available for the video analysis on Aug 21)
     -> Group B (Available): 1:04 and slower
     * Availability for both groups are limited to ensure the highest level learning experience.
ELITE VIDEO FILMING & ANALYSIS! (August 21)
Get the same video analysis as the Pros! Have your swimmer's stroke professionally filmed SIMULTANEOUSLY at strategic angles below and above water! THEN, have your stroke analyzed with voice over and graphics on the underwater footage by Olympic Coach: Todd Schmitz.
Click the "Curriculum Menu" below for more details on the camp and the Video Analysis session! There's an informative video at the bottom of the "Video Analysis" tab that provides an overview of what you can expect at the special Video Analysis session!
Select a curriculum below
Comprehensive Freestyle Racing Camp - AUGUST 19 & 20
Elite Video & Analysis - AUGUST 21
Curriculum
Session Times
Session Times & Groups
Comprehensive Freestyle Racing Camp - AUGUST 19 & 20
Freestyle is the first stroke we learn. It's the stroke we swim the most at practice. There are more freestyle races and relays at meets... and it is the fastest stroke to move through the water. As with any other stroke, the more efficient and powerful your technique - the more success you will experience with your practices and freestyle races as your career progresses. Over two days, your swimmer, no matter their level, will improve their freestyle technique, racing and training skills! This swim camp will be led by elite clinician: Nils Wich-Glasen!
DAY 1: HIGH PERFORMANCE FREESTYLE TECHNIQUE (Aug 19): Cultivating good habits to swim high level freestyle begins as soon as you learn the stroke. Even if your swimmer is already in high school - it's never too late to begin practicing techniques that will drastically improve their efficiency, power and times. Today, your swimmer will work on techniques to strengthen their bodyline, catch, kick, pull, and breathing pattern.
Bodyline: A freestyle race is going to be fastest with the proper bodyline. Even the slightest adjustment of the chin, neck, and/or back can make a huge difference. As swimmers mature in the sport and grow physically, their body position shifts and often bad habits are created. Participants will learn and practice proper posture and engagement of their core to have a strong foundation for better technique - creating a full-body connection for more hydrodynamic and efficient strokes.
Rotation: Freestyle is fastest and most efficient when a swimmer's body is "rotating" around their spine with each stroke. This part of swimming freestyle has a big effect on maintaining a proper bodyline. Participants will practice activating their core muscles to form a powerful connection from head to toe with every stroke - resulting in faster freestyle.
Kicking: A swimmer's kick is the motor behind their freestyle! There are obviously proper and improper ways to kick which we will review at the camp. Just as important, however, is practicing the complexities of how and when swimmers need to "shift gears" in their legs to become stronger and faster racers.
Pull: The pull in freestyle keeps a swimmer balanced and accelerating forward. Essentially the best swimmers are creating a paddle with every stroke. The clinicians will work with participants to establish an early vertical forearm "the catch", enabling the swimmer to put immediate pressure back on the water. Properly completing the stroke keeps the swimmer moving forward efficiently and fast.
DAY 2: FREESTYLE RACING AND TRAINING SKILLS (Aug 20): The technique for swimming a fast freestyle race changes depending on the distance. Learning to prioritize tempo and length of stroke, while maintaining efficiency has a huge impact on maximizing speed for sprints or increasing endurance for distance races.
Length of Stroke: A long stroke will enable your swimmer to "catch" and hold onto more water to propel them as they swim. Whereas, a short stroke is inefficient and not sustainable for very long. The clinicians will work with participants on this important skill for fast swimming.
Tempo: Tempo is the rate at which a swimmer is moving their arms and legs. When sprinting short races many swimmers often tend to take too many strokes ("spin their wheels") and not "hold onto the water". At this camp we will explore different tempos that suit your swimmer for different distances.
Pacing/Control: A swimmer's tempo will change depending on the race that they are swimming. It may also change at different points during the same race! Your elite clinician will teach participants how to manipulate their tempo, speed and energy at different points in a race. This is called Pacing or "Control".
Breathing Pattern: Establishing a breathing pattern will help the swimmer stay focused and relaxed during their swim. It will also help them finish the race with enough oxygen to close the race at full speed.
Speed Set: At the end of this session your swimmer will do a short and fast swim set to practice everything they have learned over the past two days.
Elite Video & Analysis - AUGUST 21
Do you want to know why swimmers times began dropping so drastically in the early 2000s and continuing through today? The answer is video analysis! Swimmers in recent years have been able to analyze their stroke with coaches to make technical changes that make them more efficient. This is your opportunity to get beautiful footage of your stroke and get analysis from one of the top coaches in the world... and review at home with your coach.
Olympic Coach, Todd Schmitz: Your video will be analyzed with voice over and graphics on the actual video by Olympic Coach Todd Schmitz. Schmitz has coached six swimmers to Olympic teams – including Olympic superstar Missy Franklin from the time she was 9-years old through the 2012 and 2016 Olympics.
ANALYSIS: Olympic coach Todd Schmitz will use a video analysis application to record his comments on your swimming. Since so much of the stroke happens below water – it is incredibly important to see what's going on below the surface! He will use slow motion, pause the video at specific points, and draw on the swimmer's video all while talking to explain where each swimmer can improve their technique. Each stroke will have approximately 5 to 7 minutes of expert commentary that you can review with your coaches at home!
DRILL RECOMMENDATIONS: Todd will make recommendations for drills to correct the technique of each swimmer. He will assign specific drill videos in Swim Videos on Demand that he suggests the swimmer practice to improve. Each participant is getting a free month of Swim Videos on Demand to use to make their necessary stroke corrections.
FILMING: Our camera operator will have each swimmer swim two 25s at a strong pace of each stroke purchased (1 stroke or all 4 strokes). The filming of each stroke should take about three minutes. The video will capture a side angle and a front angle simultaneously below and above water to get an accurate view of your swimmer's technique. The cameras used in this shoot are the same ones used in the filming of Fitter and Faster's Swim Videos on Demand!
WARMING UP: Swimmers will have an opportunity to warm up before filming. This is strongly recommended to get an accurate recording of each swimmer.
ARRIVING AT THE POOL: When you arrive at the pool, you will be greeted by Fitter and Faster staff who will provide you instructions on the filming process.
SIGN UP: Select to have one stroke filmed. Or, SAVE by choosing to have two, or all four strokes filmed. The "multi-stroke options" can not be split between more than one swimmer.
ORDER NUMBER: You will receive an e-mail a week before the filming session with the specific time for your swimmer to check in, warm up, and be filmed. Please retain your order number - this is how swimmers will be identified on that schedule.
TIMELINE: All videos will be analyzed and returned within 21 days of the clinic. The analyzed videos along with the original video will be sent via email for you to keep!
GROUPS: Please select the groups based on your swimmer's 100 freestyle time:
Group A: 1:03 & faster
Group B: 1:04 & over
START TIMES 
Friday, August 19:

Group B: Check in 12:45 PM, Clinic 1-3:30 PM

Group A: Check in 4 PM, Clinic 4:15-7:15 PM

Saturday, August 20:

Group B: Check in 8:15 AM, Clinic 8:30-11 AM

Group A: Check in 11:30 AM, Clinic 11:45-2:45 PM
Elite Video Filming & Analysis:
Sunday, August 21: 

8:30 AM-12:30 PM

You will receive an email a week before the filming session with the specific time for your swimmer to check in, warm up, and be filmed.
Suggested Participants:
These camps are designed for swimmers with a minimum of one-year of competitive swimming experience all the way up to AAAA times and faster. Swimmers younger than 9 years old are not invited without submitting their times or swimming history to Fitter and Faster.
ASK QUESTIONS
Swimmers and parents are invited to ask the clinicians questions during a Q&A session. Gain insight into their training regimen, diet and nutrition, and recovery tactics.
WATCH THE CLINICIANS
Observe clinicians swim at full speed and demonstrate a progression of perfectly executed drills to achieve powerful, efficient and fast swimming.
PUT YOUR SKILLS TO THE TEST
Swimmers will get to practice what they've learned by taking their stroke to your top speed with some of the best swimmers and coaches in the world! They'll work on holding onto their form while challenging themselves.
Take a photo with the clinicians, get autographs, and ALL PARTICIPANTS receive a FREE Fitter and Faster GIFT!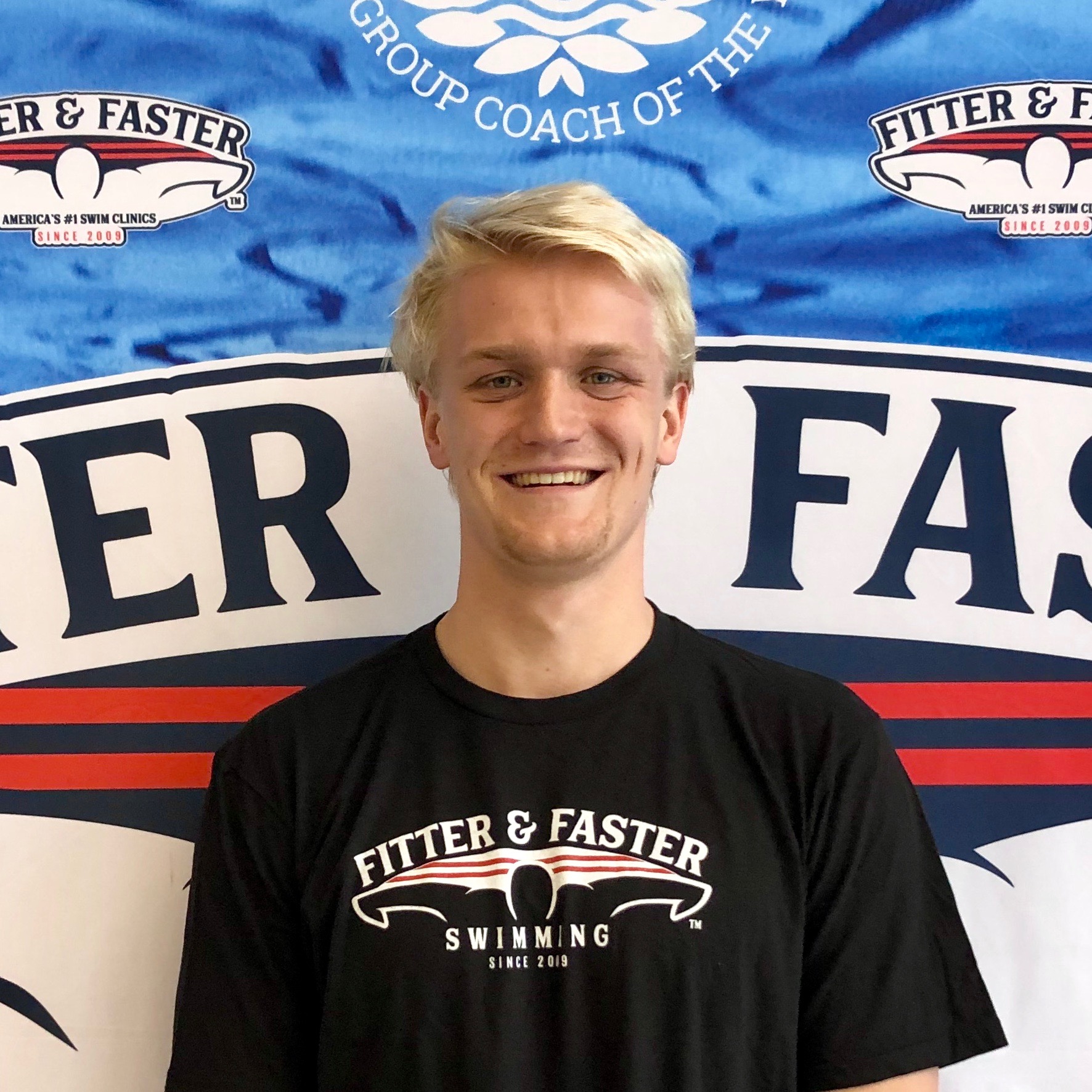 Nils Wich-Glasen
Not only is Nils an incredible athlete, he is also a very smart and a great student. In 2018, Nils was awarded the Male Scholar Athlete of the Year at the University of South Carolina. Your swimmer will benefit from Nils tips on technique as well as how to balance school and swimming.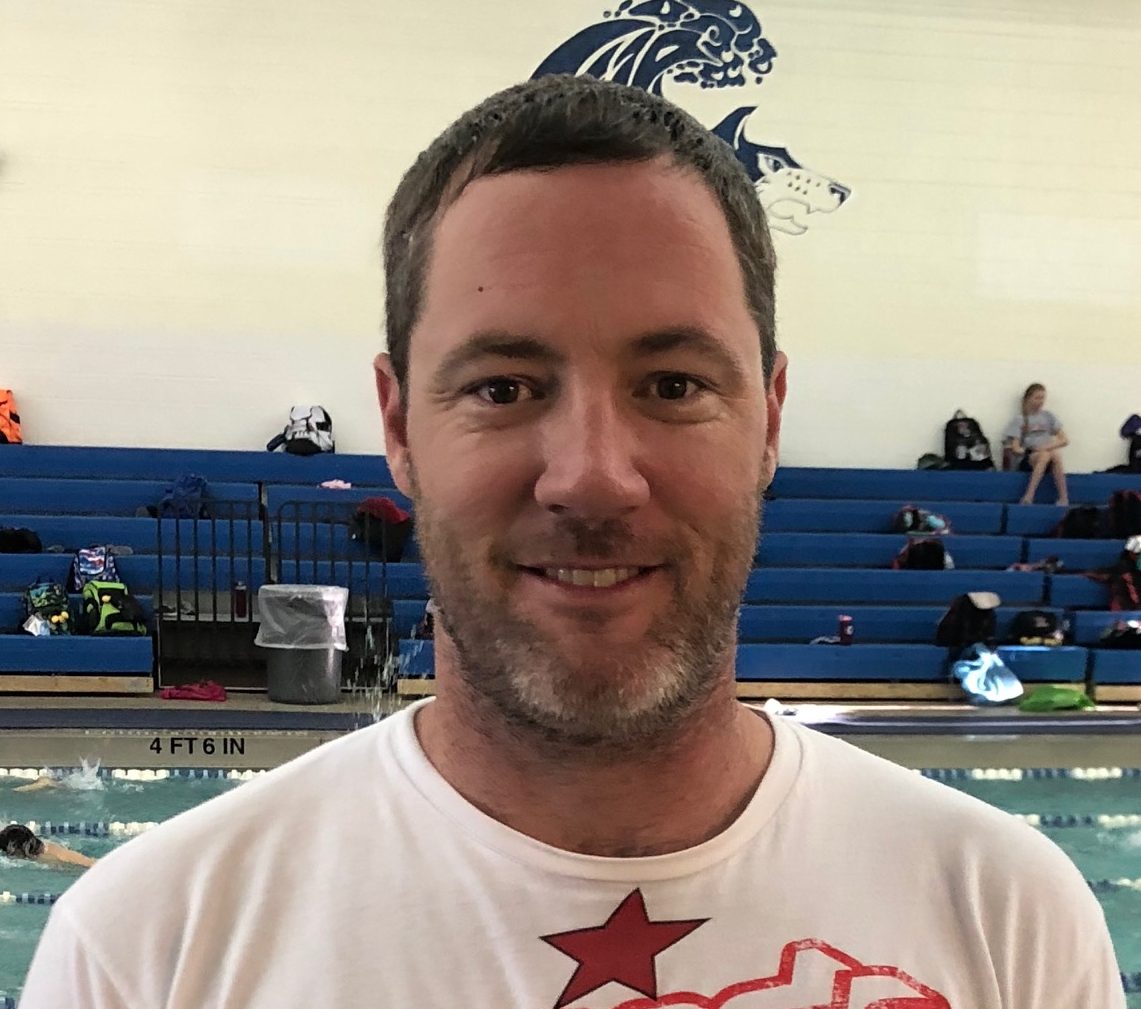 Todd Schmitz
Todd SCHMITZ has coached 7 Olympians from different countries in events ranging from the 50 Free to the 400 IM. Todd has also coached NCAA finalists in all four strokes and the IM. Todd has run clinics in 13 countries and 18 states since 2010. Todd coaches all levels including state champions, nationals champions, World Record Holders, and Olympic Champions.
Inquisitive, Educated Swimmers are Faster Swimmers! Sign up today!
Search all of our clinics...or request a clinic in your area