2023 Oahu, HI Swim Camp (Ages 12 & Over)
K. Mark Takai Veterans Memorial Aquatic Center
94-801 Kamehameha Hwy, Waipahu, HI 96797
Introduction
Fitter & Faster is returning to the K. Mark Takai Veterans Memorial Aquatic Center in Oahu, Hawaii to produce a 2-day swim camp on October 7 & 8, 2023! This swim camp page is for ages 12 & over. If you are looking for the swim camp page for ages 9 to 11, click here!
2023 OAHU, HI SWIM CAMP (Ages 12 & over) 
DAY 1 (Saturday): Butterfly Technique
DAY 2 (Sunday): Breaststroke Technique
PARENT SESSION 
Saturday, Oct 7th (12:15 - 12:45pm): Parents of participating swimmers are invited at no charge to a discussion with the camp's clinicians. Topics to be covered include nutrition, recovery, how to balance swimming with school and other sports, and swimming in college. 
VIDEO ANALYSIS
Sunday, Oct 8th (4pm - 7pm): Swimmers who sign up to participate in the Butterfly & Breaststroke Swim Camp are also able to purchase video analysis of their strokes.  Video filming and analysis is NOT available to those who are not sign up in the Butterfly & Breaststroke Swim Camp.
Click the "Curriculum Menu" below for details on the Fly & Breast camp, the Parent and Video Analysis sessions!
-> Availability in each session of the swim camp is limited to ensure the highest level learning experience
-> SAVE when you purchase the "Full Camp Bundle"
Select a curriculum below
FAST BUTTERFLY & BREASTSTROKE TECHNIQUE - October 7 & 8
PARENT INFORMATION SESSION - Oct 7
ELITE VIDEO ANALYSIS - Oct 8
Curriculum
Session Times
Session Times & Groups
FAST BUTTERFLY & BREASTSTROKE TECHNIQUE - October 7 & 8
Butterfly and breaststroke utilize similar body position, "undulating" movements, and an early "catch" to get across the pool with efficiency and speed. They are called the "short axis" strokes because swimmers do not rotate their body at the spine, as is done in freestyle and backstroke. Rather in butterfly and breaststroke, swimmers bend at the hips to generate power and forward momentum. Over two days, your swimmer, no matter their level, will improve their butterfly and breaststroke technique, racing and training skills!
DAY 1: BUTTERFLY DAY! (Oct 7): At the highest level of swimming, butterfly is the second fastest stroke and beautiful to watch because of its rhythmic and powerful strokes. There are some complexities to establishing a smooth, rhythmic fly, but with practice and attention to detail your swimmer can master the stroke and begin swimming it for longer distances and at very fast speeds!
Bodyline: A butterfly race is going to be fastest with a proper bodyline. Even the slightest adjustment of the chin, neck, and/or back can make a huge difference. As swimmers mature in the sport and grow physically, their body position shifts and bad habits can emerge. Participants will learn and practice proper posture and engagement of their core to have a strong foundation for better technique - creating a full-body connection for more hydrodynamic and efficient butterfly strokes.
Kick: Each butterfly stroke has two kicks to propel the swimmer towards the other end of the pool! If the kicks are properly timed and equally strong, they can positively impact your swimmer's efficiency and stroke timing! Your swimmer will work on how and when to kick in butterfly for maximum speed.
Pull: Long and smooth strokes allow swimmers to have a more efficient and fluid butterfly. The pull in butterfly keeps a swimmer accelerating forward. Your clinicians will work with participants to establish an early vertical forearm, "the catch", enabling the swimmers to put immediate pressure back on the water. Properly completing the stroke keeps the swimmer moving forward efficiently and fast.
Timing: The timing of the breath in butterfly has a direct relationship on a swimmer's body position, pull, kick and TIMES! At this camp, we will work with participants on breathing with their chin low to the water... and WHEN to breathe in their stroke cycle so that they develop the most efficient stroke possible!
DAY 2: BREASTSTROKE DAY! (Oct 8): At the highest level of swimming, breaststroke has the most varied technique. Out of the eight finalists at the Olympic Games, you might see eight different styles of breaststroke! A swimmer's timing and ability to eliminate resistance are hallmarks of an efficient and powerful breaststroker. No matter your swimmer's level, this session will strengthen their technique and lead to faster and more efficient breaststroke races… and faster IM's!
Bodyline: A breaststroke race is going to be fastest with a proper bodyline. Even the slightest adjustment of the chin, neck, and/or back can make a huge difference. Elite breaststrokers focus on minimizing drag by "catching water" on their hands and feet as quickly as possible, so they can shoot back into a "straight bodyline" where they can glide at top speed.
Kick: The kick creates a lot of the power in breaststroke. Swimmers need to keep their knees high in the water and snap their feet quickly around and back to create a powerful kick. Our clinicians will work with participants to strengthen their kick for the ultimate propulsion forward!
Pull: The name of the game in breaststroke is to create as much propulsion as possible in the pull while minimizing resistance… and then quickly getting back into a straight bodyline to establish a high speed glide. Participants at this session will focus on setting up a proper "catch" and keeping their hands and elbows high on the water throughout the entire pull. The techniques your swimmer will practice will minimize resistance and enable them to maintain forward momentum for the fastest breaststroke.
Timing: Fast, flowing breaststroke is the result of proper timing between a swimmer's hands and feet. Establishing proper timing in your swimmer's breaststroke will allow for more fluidity, power and speed. Participants in this session will learn how elite swimmers time their breaststroke for ultimate efficiency and the fastest races.
PARENT INFORMATION SESSION - Oct 7
The Elite Clinician leading the swim camp for your swimmer will conduct a Swim Parent Information Session. Topics covered in this session will include nutrition, recovery, how to balance swimming with school and other sports and swimming in college!
College Recruiting: Learning about different colleges and the recruiting process can be overwhelming and challenging! In this session we will help parents understand different ways to navigate the college recruiting process!
Nutrition: Nutrition is VITAL to a growing competitive swimmer. The clinicians will talk about what foods are fueling for your swimmer and what is not. This topic will include pre & post practice and race meals, snacks, hydration, and more!
Recovery: After a hard practice or meet your swimmer will need to have a recovery plan in place to help their body prepare for the next day, week, and month of swimming ahead of them! Your Clinician will talk about different recovery tactics that will help your swimmer's soreness and energy levels!
Balancing Swimming w/ School and Other Sports: Balancing school, swimming, other sports and social life is difficult for a swimmer (especially as they get older!). Your Clinician is WELL experienced in this and will talk through different strategies to help you and your swimmer balance swimming and life!
ELITE VIDEO ANALYSIS - Oct 8
Sign up to get the same video analysis as the Pros! Competitive age group swimmers and adults will have their strokes professionally filmed at strategic angles below the surface! After filming, your video will be analyzed with voice-over and graphics on the actual video by Olympic Swim Coach: Todd Schmitz! SCROLL TO THE BOTTOM OF THIS SECTION for a video of what to expect for your video filming & analysis!
YOUR ELITE STROKE ANALYZER: Coach Schmitz has coached many elite level international competitors including American phenomenon Missy Franklin. He was a Team USA swim coach and is a technical expert who will make recommendations regarding your stroke the same way he has with Olympians!
BENEFITS OF GETTING FILMED: Since so much of the stroke happens below water – it is incredibly important to see what's going on below the surface! Small adjustments to your stroke can lead to big time drops! This is your opportunity to get beautiful footage of your stroke and get analysis from an expert… and you can review with your coach as well!
ANALYSIS: Our Fitter and Faster expert will use a video analysis application to record their comments on your technique. They will use slow motion, pause the video at specific points, and draw on the swimmer's video all while explaining where opportunities for improvement are. Each stroke will have approximately 3 to 5 minutes of expert commentary that you can review with your coaches at home!
DRILL RECOMMENDATIONS: You will receive recommendations for drills to correct the technique of each swimmer.
SIGN UP: Select to have one stroke filmed. Or, SAVE by choosing to have all four strokes filmed. The "multi-stroke options" are for individual swimmers and cannot be split.
ORDER NUMBER: You will receive an e-mail approximately one week before the filming session with the specific time for your swimmer to check in, warm up, and be filmed. Please retain your order number - this is how swimmers will be identified on that schedule.
ARRIVING AT THE POOL: When you arrive at the pool, you will be greeted by Fitter & Faster staff who will provide you instructions on the filming process.
WARM UP: Participants will have an opportunity to warm up before filming.
FILMING: Our camera operator will have you swim two 25s at a strong pace of each stroke purchased (1 stroke or all 4 strokes). The filming of each stroke will take about three minutes. The video will capture a side angle and a front angle below the water to get an accurate view of your technique.
TIMELINE: All videos will be analyzed and returned within 14 days of the camp. The analyzed videos along with the original video will be sent via email for you to keep!
START TIMES:
SATURDAY (Oct 7)

Ages 12 & over: Check in 8:45 AM. Camp 9-12 PM

Parents Session: 12:15-12:45 PM

SUNDAY (Oct 8)

Ages 12 & Over: Check in 8:45AM. Camp 9-12 PM

VIDEO SESSION: 4-7 PM
Suggested Participants: Our top priority is to provide a world-class learning experience for all participants at all of our camps. This camp has sessions for swimmers ages 12 & older. Participants will range from one-year of competitive swimming experience to AAAA times and faster. If you are the parent of a child under the age of 12,

please click here!
Video Session: 

Depending on the number of strokes you are getting recorded, your session time will run between 5 and 15 minutes

You will receive an email a week before the filming session with the specific time for your swimmer to check in, warm up, and be filmed.

Swimmer's scheduled time will be between 4 - 7 PM.

Elite Video Filming & Analysis is for ALL swimmers ages 8 & Over, including adults!
ASK QUESTIONS
Swimmers and parents are invited to ask the clinicians questions during a Q&A session. Gain insight into their training regimen, diet and nutrition, and recovery tactics.
WATCH THE CLINICIANS
Observe clinicians swim at full speed and demonstrate a progression of perfectly executed drills to achieve powerful, efficient and fast swimming.
PUT YOUR SKILLS TO THE TEST
Swimmers will get to practice what they've learned by taking their stroke to your top speed with some of the best swimmers and coaches in the world! They'll work on holding onto their form while challenging themselves.
Take a photo, get autographs, and chat with your clinicians!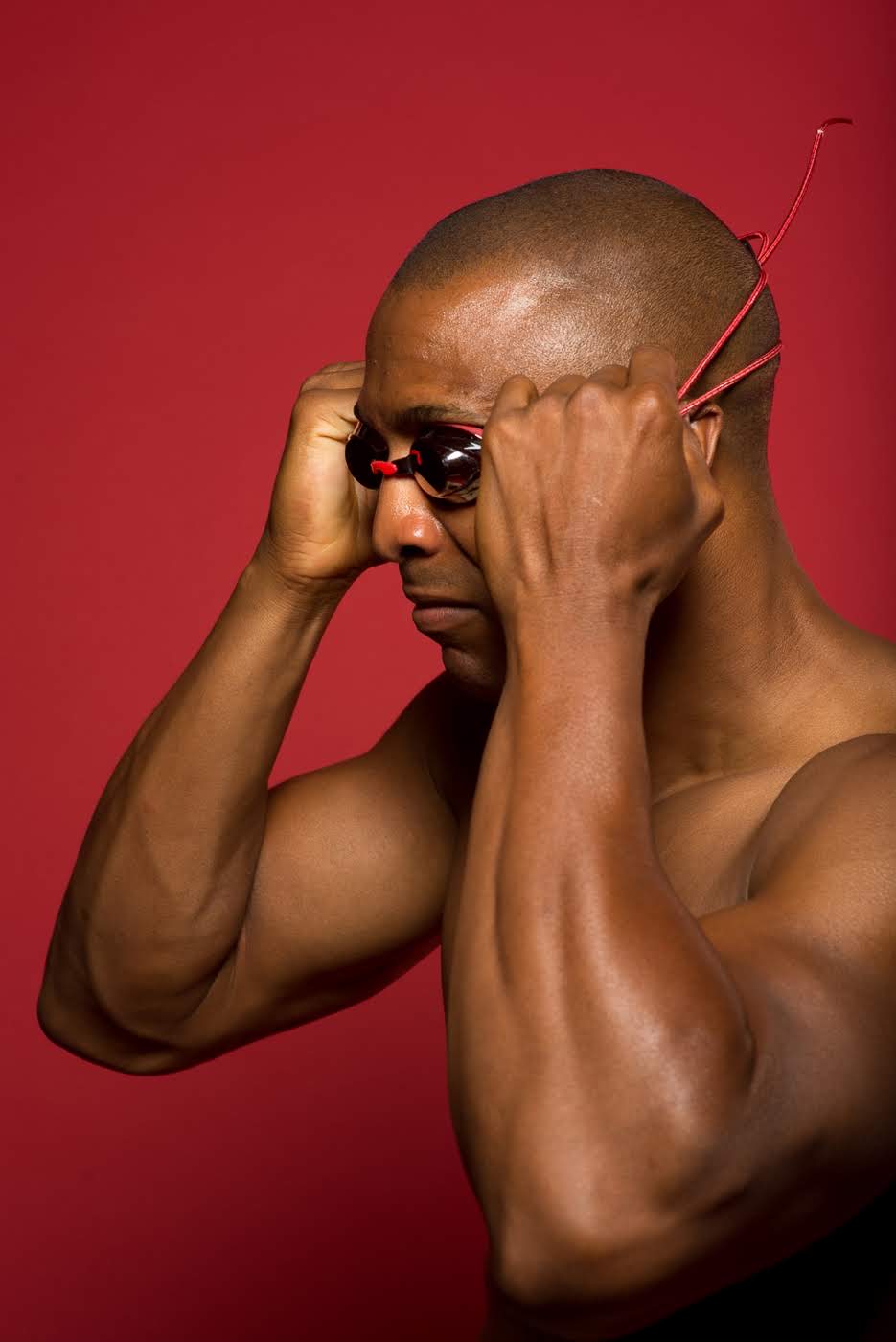 Atiba Wade
Atiba Wade is a strength and conditioning coach who creates programs designed for swimmer specific and athletically focused exercises that meet the demands of a competitive aquatic environment. Atiba was also a 2x Olympic Trials Qualifier and a University of Georgia All American Swimmer! Sign up for a clinic with Atiba and improve your fitness and swimming technique while challenging yourself and having fun!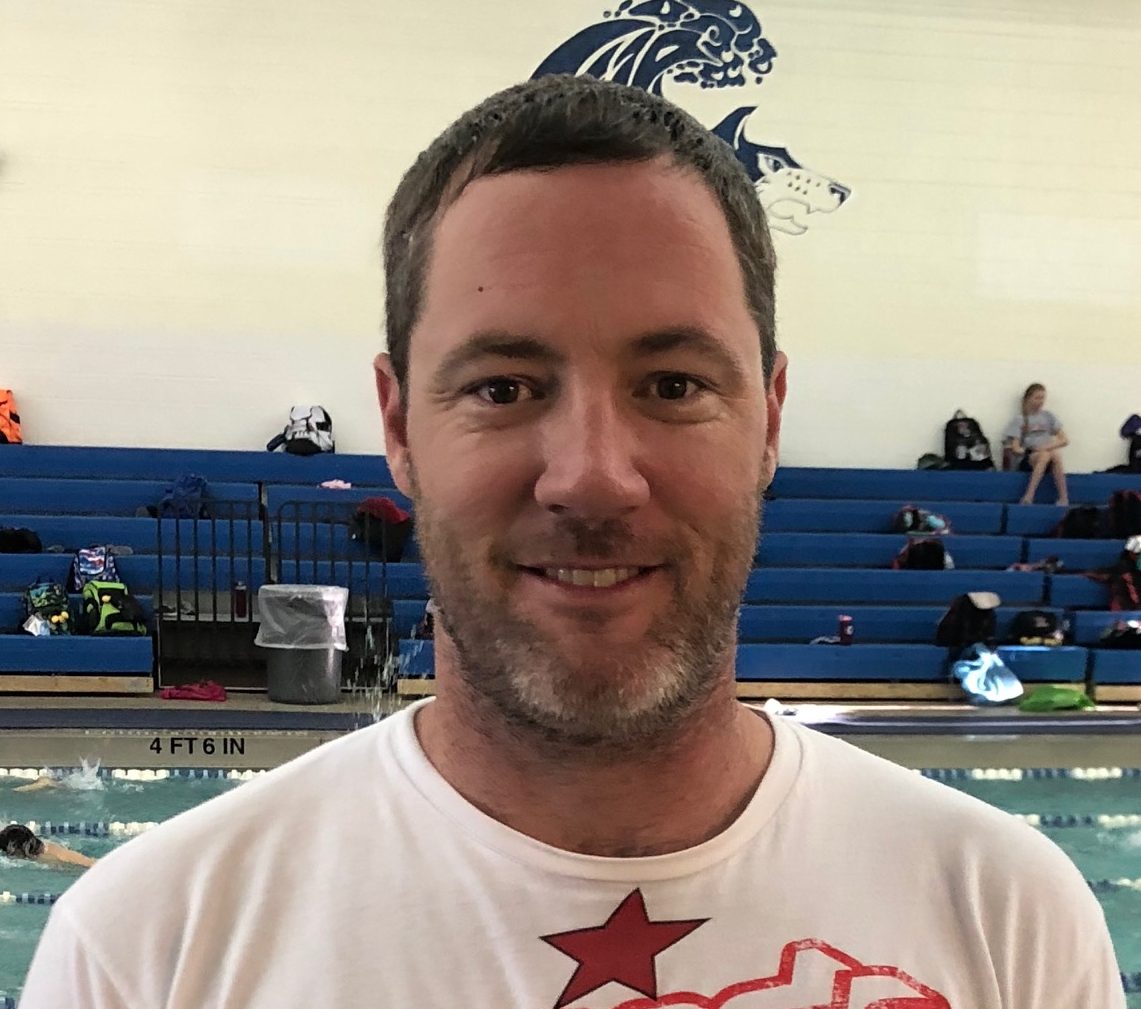 Todd Schmitz
Todd SCHMITZ has coached 7 Olympians from different countries in events ranging from the 50 Free to the 400 IM. Todd has also coached NCAA finalists in all four strokes and the IM. Todd has run clinics in 13 countries and 18 states since 2010. Todd coaches all levels including state champions, nationals champions, World Record Holders, and Olympic Champions.
Inquisitive, Educated Swimmers are Faster Swimmers! Sign up today!