Start out every butterfly and breaststroke race with an advantage by attending this high performance swim clinic where Paralympic medalist and World Record Holder Tucker Dupree will teach your swimmer the key components to technique for a faster butterfly and breaststroke as well as how to overcome challenges. 
Ages 11 & Under Session
Saturday, March 24, 2018
Check-in: 8:00 AM - 8:30 AM
Event: 8:30 AM - 11:00 AM

Ages 12 & Older Session
Saturday, March 24, 2018
Check-in: 12:00 PM - 12:30 PM
Event: 12:30 PM - 3:30 PM
Space is limited. Scroll down to read details on the curriculum.
---
Curriculum:
Faster Butterfly and Breaststroke Racing
Tucker Dupree will teach your swimmers the KEY components to enhance your overall race performance in both butterfly and breaststroke! As a visually impaired swimmer, Tucker has had to rely on feeling his strokes to master them. This is an incredibly valuable opportunity to think differently about technqiue and learn new ways to be able to improve your technique and race faster as well as learning how to overcome challenges over the course of your career!
OVERCOMING CHALLENGES: Tucker Dupree began to lose his vision at age 17. Rather than viewing visual impairment as a set-back, he describes it as an opportunity through which he has been able to represent the USA, compete at the highest level, and give back to the swimming community. Tucker Dupree embodies the true spirit of competitiveness, resiliency and work ethic. Learn how to get up after a setback and come back even harder and faster!
BUTTERFLY: Butterfly does NOT have to be the hardest stroke. Tucker Dupree will teach his favorite drills and exercises to help each participant find an efficient butterfly stroke. 

Body Position: Stay horizontal in the water and close to the surface to reduce drag and maximize your speed.

Arm Pull: Extend your arms forward and then utilize a strong catch with vertical forearms to put the pressure on the water in the correct direction. 

Kick: How much should you bend your knees in your butterfly? Tucker will help each partcipant feel the proper fly kick technique. 

Breath: Most swimmers struggle with how to keep their breath as low as possible. Trust in Tucker and work on keeping your chin in the water when you take a breath. 

Timing: Timing is everything in butterfly. The way that the kick, pull, and breath work together will take a good butterflyer to a great racer! 
BREASTSTROKE: Breaststroke technique is not intuitive. It requires knowledge of proper form and patience in its execution. Work with one of the most talented and hard working swimmers AND teachers in the country on perfecting this challenging stroke. 

Kick: The three pieces of the kick are your hips, knees, and feet. Learn how to position them to jump off the water with each kick. 

Pull: Bigger isn't always faster! Learn the right size of pull as well as how to attack forward with each stroke. 

Timing: Patience is the key to fast and efficient breaststroke timing. Think to yourself "pull, kick, glide" to get more out of every stroke. 
---
You might be wondering how a visually impaired swimmer gives feedback! The photo below is what Tucker's vision looks like underwater. He still can see and give swimmer's ample feedback, but he has adapted to rely on the sides of his vision.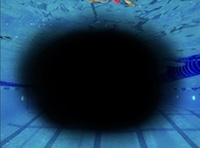 ---
ASK QUESTIONS: Swimmers and parents are invited to ask Tucker questions during a Q&A session. Gain insight into his training regimen, diet and nutrition, and recovery tactics. Learn about how he lost 80% of his vision and overcame this challenge to become a Paralympic medalist and World Record Holder! 
WATCH THE CLINICIAN: Observe Tucker swim at full speed and demonstrate a progression of perfectly executed drills to achieve powerful, efficient and fast swimming.
PUT YOUR SKILLS TO THE TEST: Swimmers will get to practice what they've learned by taking their stroke to your top speed with one of the best swimmers in the world! They'll work on holding onto their form while challenging themselves
Take a photo while wearing Tucker's medals, get autographs, and a gift from TYR Sport!
Inquisitive, Educated Swimmers are Faster Swimmers! Sign up today!
---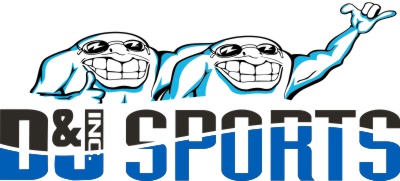 ---
COACHES: 
Thise are spots available in the hands-on coaches program. If you are interested in meeting and working alongside Tucker during the clinic, please click the register button for the coaches program.