A letter of appreciation from Fitter and Faster Founder, Dave Arluck:
How did we professionally manage more than 400 sessions of swim clinics with 12,000+ participants in 40 States plus Canada during 2018?
Fitter and Faster has the most qualified, highly skilled professionals running the clinics and working behind the scenes.
Every day I am blessed to work alongside Fitter and Faster Vice President Chloe Sutton, a ten-year veteran of the company (and two-time Olympian) and Development Director Brett Hawke (a Five-time Olympian – two as a swimmer and three as a coach). Chloe and Brett bring immense knowledge of swimming and teaching skills to every single Fitter and Faster clinic. You both inspire me and I cherish working with pros of your aptitude. While you both have achieved so much, you are both among the most inquisitive people I know – an attribute exemplified by those who are fully dedicated to innovation and being the best. 
On a day-to-day basis I also work very closely with Susie Weisman and Sue Martin. Susie has been with us for more than three years and is a bookkeeper by trade (and job title), but does so much more to deliver clinics all across the USA and Canada including finding new facilities and managing relationships with partners. Sue Martin has transformed our reporting and has provided us with valuable statistics and information that have improved our business drastically over the past twelve months.
There are many moving parts when orchestrating 400+ events for 12,000+ customers. Fortunately, we have a team of professionals who take so much pride in their work and make "it" happen time after time. Special thank you to Karen Heinz, Jeff Rivenburg, Marina Spadoni, Vic Moore, Andrew Appleby and Patty Barker!
Also at the front lines of Fitter and Faster are swimmers who have "achieved at the highest levels" of competition and who are also thoughtful teachers/coaches. It seems like just yesterday that we started Fitter and Faster – so I'm still trying to fathom that we have several active clinicians who are coming upon their ten year anniversaries with us: Chloe Sutton, Nick Thoman, Lacey Nymeyer and Mark Gangloff! In 2018 we worked with 54 Olympians, Olympic coaches and other elite level swimmers who led the​ir​ clinics with enthusiasm and who are dedicated to seeing improvement in all swimmer and coach participants. ​
Equally as important – an enormous thank you to all of the parents and coaches for encouraging your swimmers to supplement their training and development with Fitter and Faster clinics​ & camps! Thank you to the more than 1,000 coaches who participated in our Coaches Program at each clinic during 2018! More swimmers and coaches than ever are coming to multiple clinics annually… and many new swimmers start each year.
Fitter and Faster pledges the following in 2019, as we have for years:
Push the leading edge

of swimming innovation by constantly offering curriculums and services to swimmers and coaches that get you performing at a higher level.​

Actively seek constructive feedback

from participants, coaches and parents after each clinic. Thank you to everyone who completes our surveys – we read every single one of them.  Also, thank you to the hundreds of coaches who strategize with us on the topics we need to cover at clinics in their region. We appreciate the time you take to speak with us on the phone, email us and communicate your thoughts. YOU help us innovate.

Invest back in the sport.  

For the past several years, Fitter and Faster has been one of the largest sponsors of the

American Swimming Coaches Association

so that swim coaches around the world can have resources they need to cultivate their chosen profession.
In 2018 we made adjustments that improved the learning experience for participants and coaches:
Smaller session sizes
More sessions each trip to a city
Multi day and weeklong camps

Click here to request a camp in your area

.

Fewer topics are covered in each session

so that we can focus in more detail on specific technique. The more narrow focus of each clinic has led to drastic improvement of participants after clinics.

Reviews

Video filming and analysis

sessions started being offered in November of 2018.  Each session in Arlington, VA and Chicago, IL was sold out and had fantastic reviews. The next sessions are in January in

Seattle

and

Houston

.

Returning to cities more often
Employees, clinicians, parents, coaches – you all play a role in the impact the clinics make. You can all take pride in clinic reviews like this one from last week's "Comprehensive Butterfly Camp" in Laurel, MD:
"I was pleasantly surprised. I thought I'd be throwing my money away. Weekly 30 minute lesson do little for my son in an in-one-ear-and-out-the-other kind of way. He's 9 and learns best with constant repetition. But his skill improved dramatically and the advice on wall exits has stayed with him. It was his worst stroke, but he's no longer embarrassed to work on his fly in practice. He was .3 seconds away from a JO time in the IM and now he's got it for sure. Thanks."
– J. Dawson, parent of Laurel, MD Participant. Dec 30, 2018
Thank you again to everyone who is involved with Fitter and Faster. We wish you all success and happiness in 2019. We appreciate each and every one of you so much.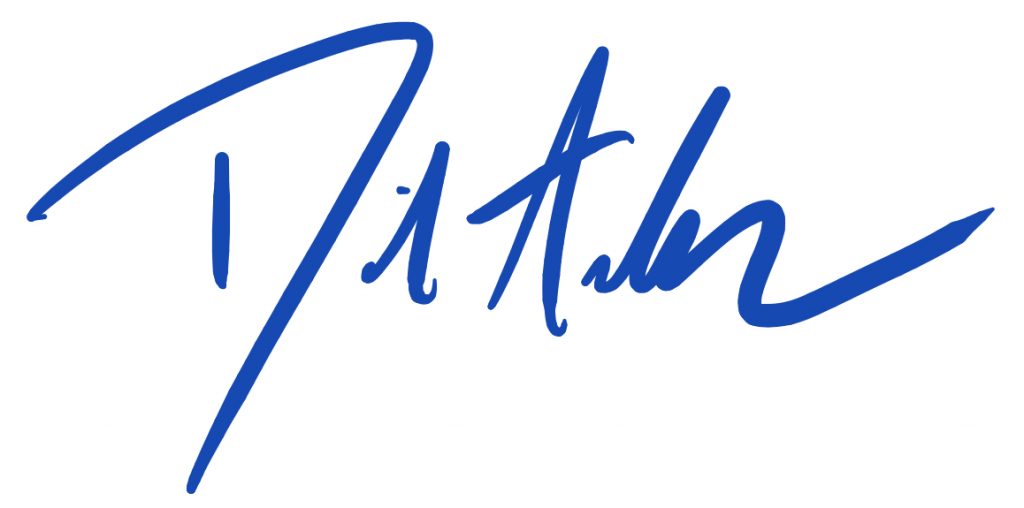 David Arluck
Fitter and Faster
Founder & President
"Inquisitive swimmers are faster… and inquisitive coaches have stronger teams."